Things get heated in "The Hot Tub Contamination," the newest episode of The Big Bang Theory. Howard and Bernadette get some unexpected guests in their hot tub, and Sheldon and Amy face another trial of living together.
SURPRISE HOT TUB GUESTS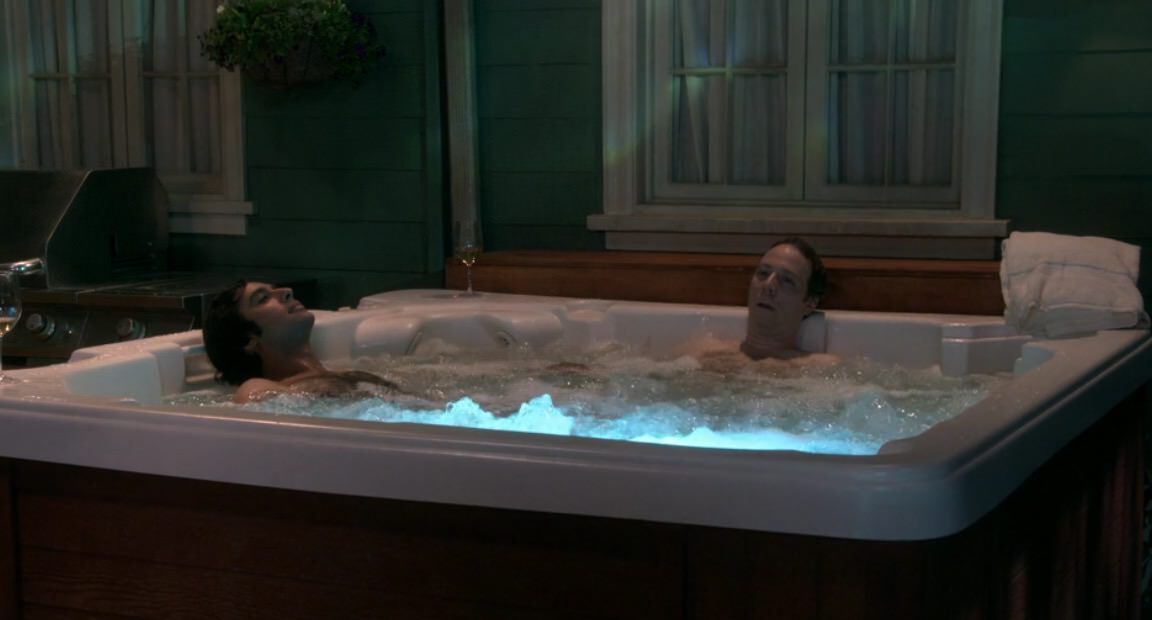 The main plot of the episode was centered at the Wolowitz house. Bernadette wants her and Howard to go on a vacation before the baby comes, but morning sickness prevents that, and they secretly stay home. They then hear someone breaking in, only to discover that it's just Stuart (and later, Raj) coming over to use their hot tub. Instead of saying something, the couple listens in on the intruders from their window.
ROUTINE DISAGREEMENTS
The other storyline of this episode features Sheldon, Amy, Leonard, and Penny. Amy is upset with Sheldon because she's made a lot of compromises on her end while they live together, but he's not willing to forgo the bathroom schedule or even share a toothbrush holder. Sheldon, in return, says that he wants to see other women. It's not a break-up, but Penny takes Sheldon out for a drive and Leonard talks to Amy so they can cool down.
SHAMY RECONCILIATION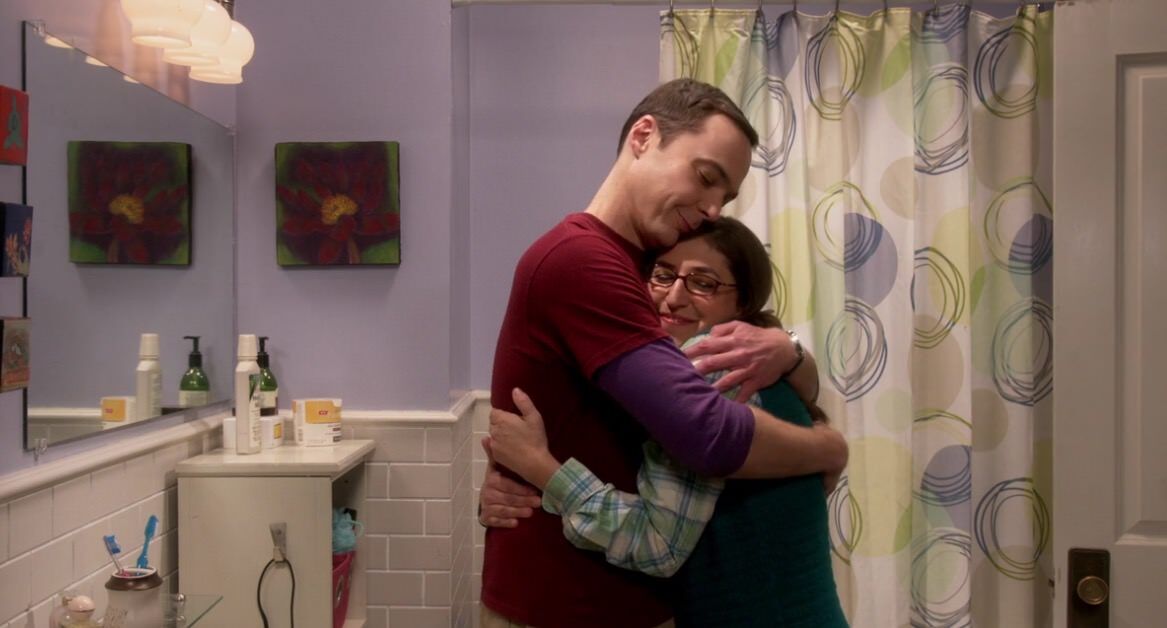 All ends well, however, when Sheldon and Penny return home. Sheldon apologizes to Amy for how he behaved, and even forgoes the bathroom schedule. The episode ends with Sheldon asking Amy if she would like to share a toothbrush holder with him. He asks it in a style akin to a marriage proposal, which Penny finds moving. They then share the best Shamy hug to date, with Sheldon truly returning the hug and smiling during it. This storyline is a necessary, but beautiful step for the couple as a whole, especially for Sheldon. It's amazing to see how much more open he is to compromise and apology than he was a few seasons ago.